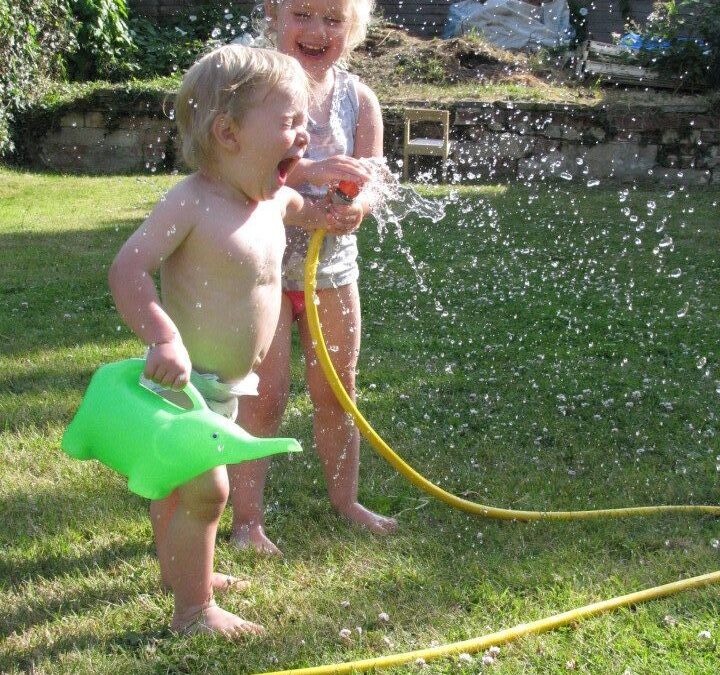 Summer is here and with it comes the school holidays. Children are home and most likely getting bored. So, what do you do for those weeks that are not planned as the annual family holiday? How do you keep them busy and yourself sane? Fear not, you can beat summer boredom.
My first bit of advice is to sit down with all the family and make a list of activities that everyone would like to do. The list can be as long or as short as you like-just make sure that everyone has a chance to contribute. Stick this list up somewhere prominent so that when everyone is having a "bored" moment, you can easily refer to it. Here are some ideas to get your list started.
1. Go to "new places" as my daughter calls them. In other words, vary the routine. Go to a different park, group or activity centre. Try ones that you have been meaning to go to but have just not gotten round to. It could be anything from visiting an amusement park to a public paddling pool.
2. Water fun: set up outside with water balloons, water tables, slip and slides..the possibilities are endless. Stick to the water theme and they will be happily occupied for hours! Get some inexpensive bubble mixture an a few bubble wands and let them blow and chase bubbles. If you can afford one, a bubble machine can keep them squealing and giggling for ages. Don't forget though that if you are providing water, that you supervise!
3. Picnic time: Make a basket or cooler bag of finger foods. Get the kids to help make the food if possible. Throw some outdoor toys into a bag; a Frisbee and a bat and ball are always popular choices. If you don't want to travel far or have no parks nearby, try picnicking at a friends house or even in your own back garden.
4. Make icy treats: Use moulds (easily available at the supermarket) and make your own ice-lolly. Pour your favourite juice into the moulds and leave them in the freezer overnight. These are fun, cheaper than store bought and healthier too!
5. Pretend camping in your garden: Erect your tent in the garden, eat supper outside and do all the things you would do if you were really camping. Look at the stars-if you can see them! Play torch games, tell stories and roast marshmallows…
6. Make use of your outdoor space: Set up your regular activities outside on picnic blankets or patio furniture under an umbrella for shade. You might put out paints, colouring books, board games, and favourite books.
7. Do some gardening: Kit your little ones out with gardening tools and seeds. Help them plant in pots or into flowerbeds and make it a daily activity to care for the emerging seedlings.
8. Sandpit action: Bury some of your child's plastic animals in the sandpit. Give them a spade and other toy archaeological tools to help them unearth these "fossils".
9. Visit a pick-your-own farm with your child. A great activity and you get to eat the fresh goods later too!
10. Go on a scavenger hunt: make a list of things you might be able to find in your local park or in your garden or even in town. Give them a magnifying glass to add some extra interest, especially to smaller items. Tick off the items as you spot them.
Even with your list of activities, some summer days can be too hot to be outdoors for long. As you know, health advisors suggest that it is safest for young children and adults to stay out of the sun between 11 and 3pm. With that in mind, what valuable and educational indoor pursuits could you engage your children in? You could enjoy craft and art activities, cooking and baking, paint and colouring or try out free online computer activities which are designed to be played by parents and children together to help aid communication.
Finally, summer is the time to be more sociable and to enjoy being away from the television. Take the time to sit together and chat. Pile up some cushions and a blanket under a tree in a shady spot and just talk…a great way to get to know each other better and to bond!
I am a preschool and primary school teacher and mum to 3 children. I have been involved in education since 1997 and have trained in a variety of educational specialist areas. It is with this expertise that I write articles to help parents and educators provide quality learning experiences for the children in their care.