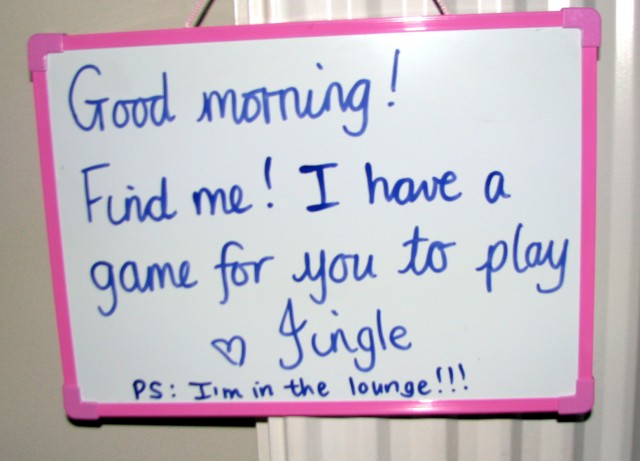 The Adventures of Jingle, Our Christmas Elf, day 17
Jellybeans for breakfast anyone?
We were led on a bit of a hunt this morning by a series of messages Jingle had left on our mini whiteboards. As we came down the stairs , this is what we saw.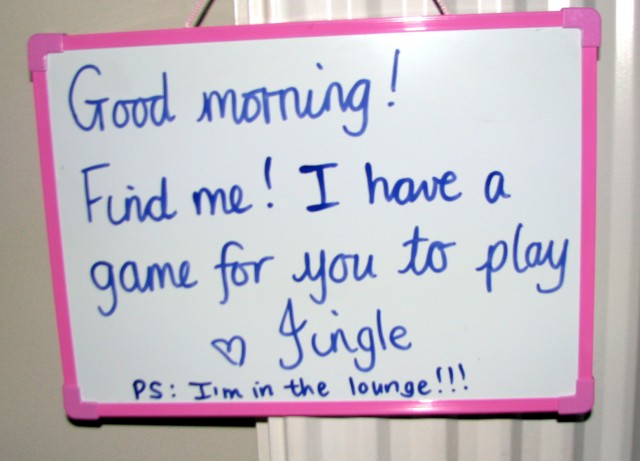 It didn't take them long to find him sitting on the window sill behind the Christmas tree.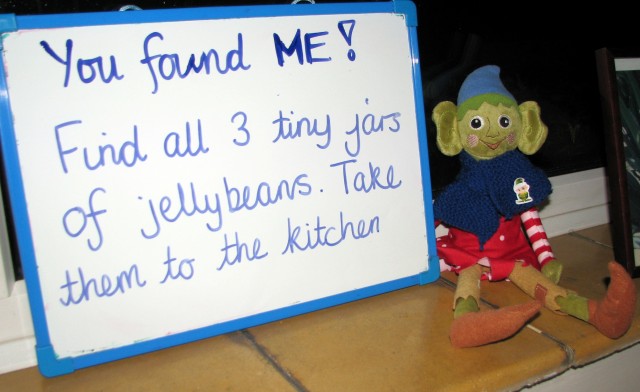 Looking in all around the lounge, we struggled to find the really tiny jars of jellybeans he had hidden. Jingle has really good hiding spots!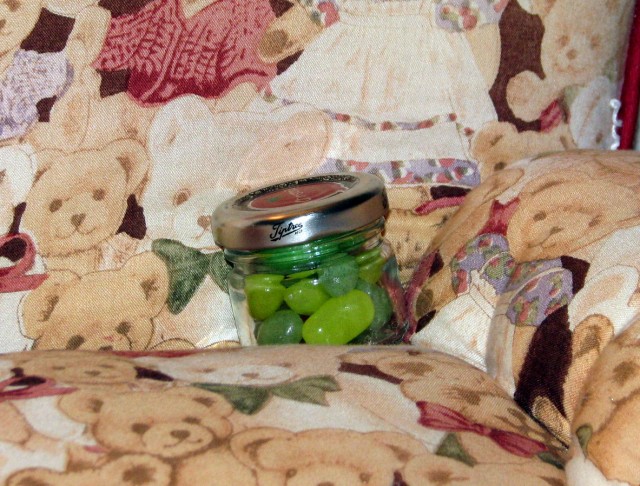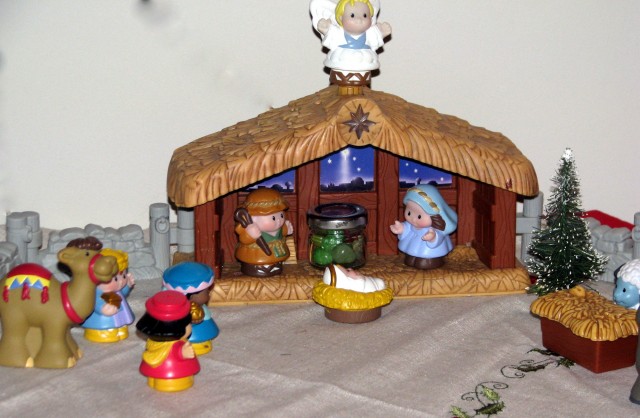 Once everyone had a jar each, they took them to the kitchen where they found this message.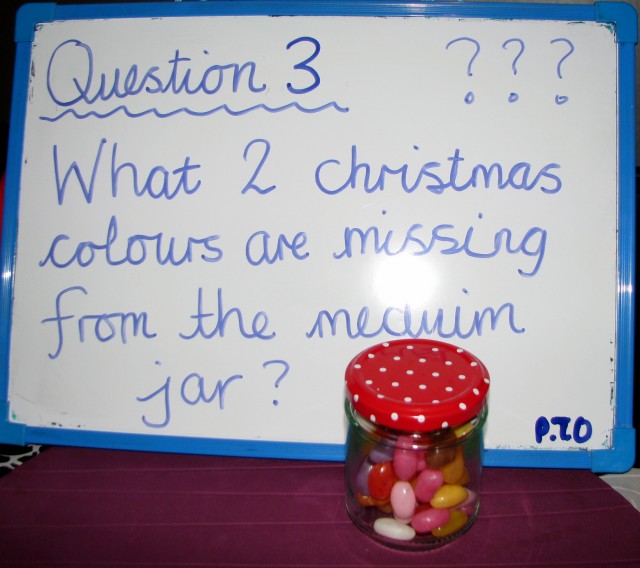 The tiny jars only contained red and green jelly beans, so it gave them a little hint, but it did have them discussing and guessing and working out that the colours had to also be jellybean colours, so ruled out gold and silver! They settled on Red and green and turned the board over to discover to their delight that they were allowed to eat the jellybeans in their tiny jars.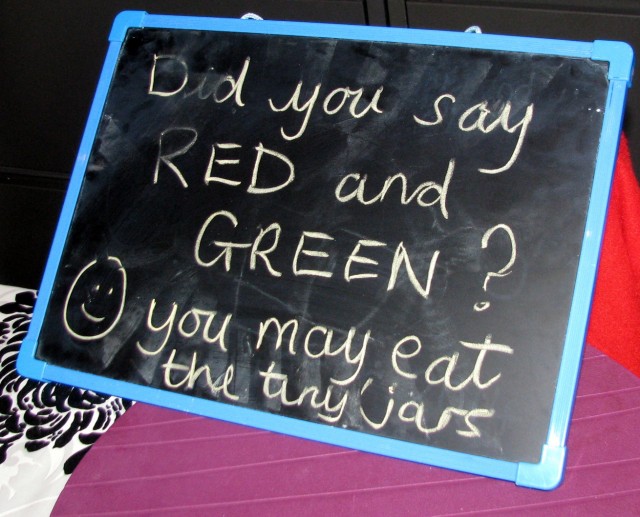 Jellybeans for breakfast! This elf is a bad influence…(not really) I also think I need to tell Jingle to write more neatly 🙁 Perhaps he is feeling a little rushed each night?
I really enjoy our elf visits and I know that it is the highlight of December for my children. His presence really adds to the magic and fun of the festive season and also is a great way to remind my children of positive values and behaviour…and who doesn't enjoy jellybeans? 😉
I am a preschool and primary school teacher and mum to 3 children. I have been involved in education since 1997 and have trained in a variety of educational specialist areas. It is with this expertise that I write articles to help parents and educators provide quality learning experiences for the children in their care.