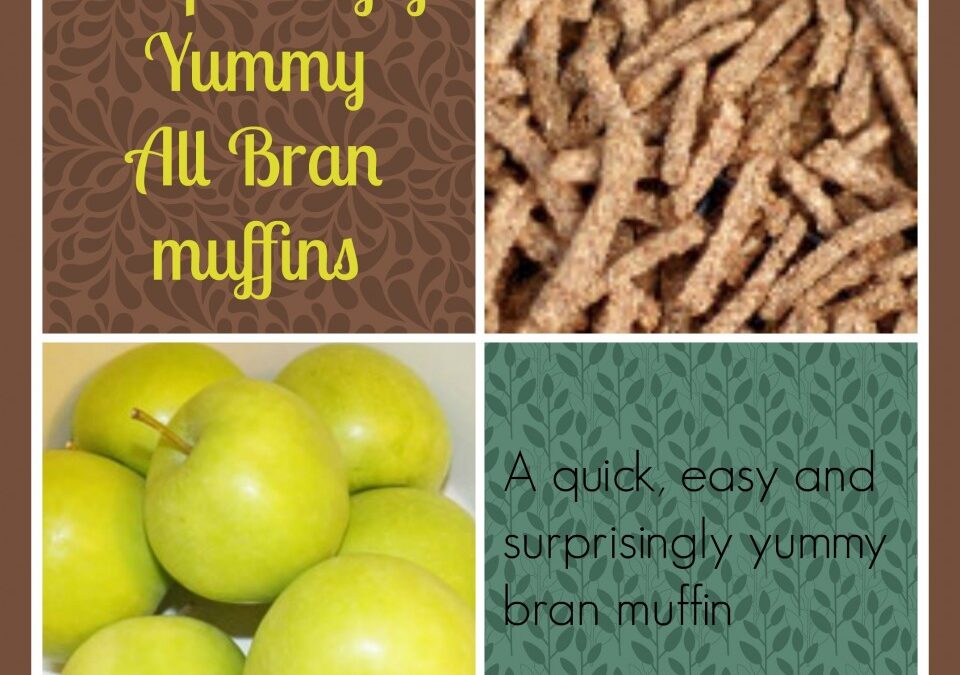 I like to make bran muffins for my children to have as break time snacks or for a quick filler after school. They already enjoy bran muffins with a slice of cheese or a smear of butter on them so I was excited to try them out on this apple version. Bearing in mind that for a large portion of Autumn, I have a huge apple tree that is dripping with apples. Only trouble is they are all cooking apples. So, after making chutneys, jams and pies, I thought why not add some grated apple to an already tested and liked bran muffin?
[yumprint-recipe id='15'] Needless to say they were super simple and super yummy. The apple gave the muffin a softer and more moist texture and a slight apple tang to it. I made an enormous batch or them and once cooked, I sliced them and put cheese or butter into them. Then I froze them ready for snacks.
My children know they can take one out of the freezer in the morning and it will have thawed by school break time. I also like to stick them into picnic coolers or take them along on road trips. A healthy filling snack for everyone!
Give them a try. I especially love them with cheese, slightly warmed up in the microwave or straight from the oven.
Related articles across the web
I am a preschool and primary school teacher and mum to 3 children. I have been involved in education since 1997 and have trained in a variety of educational specialist areas. It is with this expertise that I write articles to help parents and educators provide quality learning experiences for the children in their care.