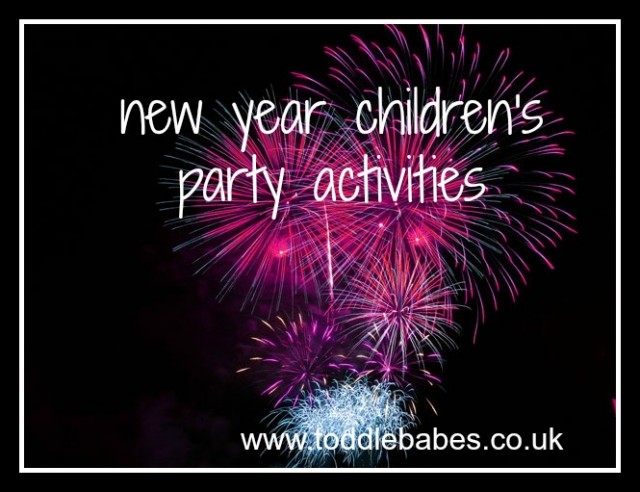 As a child I always thought staying up late and going out on New Year was so exciting and cool. Then as a child-free young adult I got to go to all those parties and celebrations and they were as fabulous as I imagined. Then along came the kids…
Have you tried to find babysitters for New Years? have you seen how much it costs? Have you tried dragging along tired children to a New Years party? One word..HORRENDOUS!
I have 3 young children and they are as keen to celebrate this occasion as I was at their age. I admit to having mommy guilt about leaving them home and going out partying AND we all know what going out late means, late to bed..and children DO NOT, I repeat, DO NOT care that you got home late and that you are not happy about getting up at 6am. I have decided it is just not all that important anymore and that the residual effect of a night out is just not worth the agony of trying to occupy 3 kids happily on the 1st on very little sleep.
So, this being said, what can you do to make New Year's Eve a great family friendly night in that everyone can enjoy.
Ideas for New Year Children's activities
Firstly, as our are still young (eldest is 8) we have new year's at 10pm. That way they fell like they are having a later night and as such a treat. And we get around 2 hours after they go to bed to ourselves seeing the new year in with some bubbly.
I like to schedule activities from about 4pm til 10pm. An activity every 45 minutes or so. Depending on the length of time needed to complete each thing. So what sort of things can you do for new year children's activities?
Here are some of our new year children's activities
Colouring sheets (you can get New Year themed colouring sheets on the internet quite easily)
dress up in party wear
make a new year clock cake; one large circular cake with 12 numbered cupcakes around it.
decorate the party room with balloons and streamers
run around the garden with sparklers at fake new year's (10pm)
play music and have a glitter ball or flashing lights to create a disco effect
talk about our favourite things that happened that year
make party hats or decorate some hats
make noise makers out of empty bottles and rice. fill the bottles and close with a lid. Children can use stickers to decorate their bottle.
make a family resolutions poster. Write each person's resolution on the poster and stick it up somewhere to refer to during the new year.
play charades or musical party games like musical statues or bumps
set up a photo booth with fun new year's props
create a family time capsule
make a buffet of party food…better than a sit down meal and kids can keep grazing to help them stay awake! A chocolate fountain is always a winner.
watch a family movie (best to do this early so no one falls asleep)
you can invite another couple who have small children to join in..but home time is 10pm.
When it's fake new year. We high five, cheer, sing a very poor version of Auld Lang Syne and drink a toast (kids get a soft drink). They like to clink glasses with us. Then it's time for bed.
Having the earlier time means that the children, although tired the next day, are not totally grumpy and moody and also feel included in this celebration. It means that mum and dad still have grown up time and it is a fun way for families to spend the end of the year together.
I may sound 'old' by writing this, but I truly don't miss heading out into the cold winter's night to celebrate without my kids. Besides, before I can blink, they'll be all grown up and they'll go out for New Year's Eve and we can go back to child-free New Year's celebrations.
Do you have any new year children's activities you've enjoyed? I'd love to hear about them and add them to our list.
I am a preschool and primary school teacher and mum to 3 children. I have been involved in education since 1997 and have trained in a variety of educational specialist areas. It is with this expertise that I write articles to help parents and educators provide quality learning experiences for the children in their care.