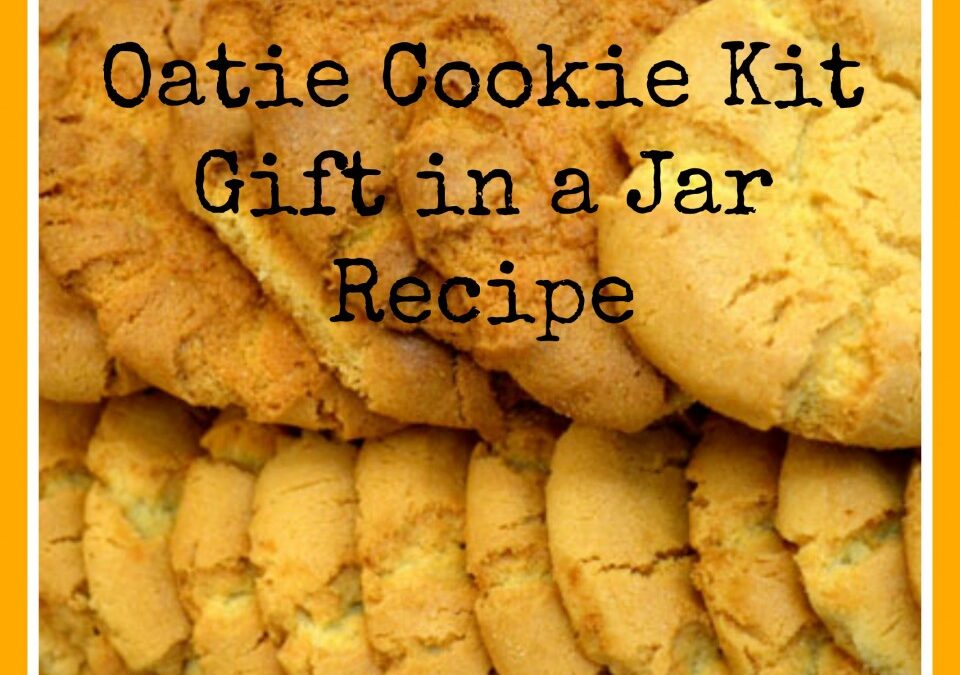 Surprise your friends or family members with a little pre-prepared cookie mix gift in a jar.
Home made gifts are always well recived. I often make gift in a jar presents for teachers at Christmas time or for their birthdays. They are also super to make up ahead of time and keep int your own store cupboard for days when you feel like baking. Like having your own box mix; move over Betty Crocker!
One of the most popular recipes is for Oat Cookies. A deliciously filling, satisfying cookie that is perfect for nibbling as you sit by the fire with a steaming mug of hot chocolate (or tea or coffee).
Simple to prepare and even simpler for the recipient to make, this gift in a jar will bring a little home and comfort and joy to anyone who receives it. Take some time to make pretty recipe instructions to attach to the jar, cover the lid in pretty fabric and ribbons and stick a handwritten label on the side. Perfect!
[yumprint-recipe id='13'] To change this recipe a little, provide a little bag of raisins, chocolate chips or nuts/seeds to go with it. Or even put them in the jar if it's big enough.
So if you are thinking of teacher gifts, thank you's for someone special or to give to your neighbours over the holidays, whip up a batch of these. They will last for at least 3months in a properly sterilised jar that has been sealed well.
I do love being able to prepare these little extra touches well in advance before the craziness of the festive season is upon us. If you're not a fan of oats, then take a look at some of my other gift in a jar ideas. Some edible, others not..I'm sure you'll find something for everyone.
I am a preschool and primary school teacher and mum to 3 children. I have been involved in education since 1997 and have trained in a variety of educational specialist areas. It is with this expertise that I write articles to help parents and educators provide quality learning experiences for the children in their care.