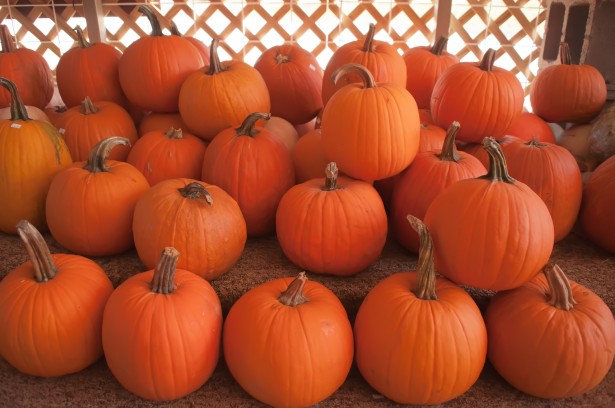 As autumn gets under way, pumpkins and squashes of all shapes and sizes seem to be filling the store veggie departments. Signs inviting me to pick my own pumpkins are sprouting up along the road sides at garden centres and farms. Pumpkins are a super vegetable to use for a host of delicious recipes. The one I use most is pumpkin soup. But recently I saw a combination of a recipe I grew up with and a hollowed out pumpkin. I was intrigued.
If you're looking for a delicious pumpkin recipe for the cold wintry months ahead try this traditional South African curried mince, baked in a hollowed out pumpkin. Guaranteed to be a hit with your visitors.
[yumprint-recipe id='16'] Just a word of caution. The pumpkin becomes quite soft as it bakes in the oven and can split and become squashed. Don't worry about it, it still tastes great. We had ours with crusty breads, butter and salad. I think it could be equally delicious filled with a chilli (either vegetarian or not) or made into a pumpkin pie. Don't use a massive pumpkin, the smaller ones will hold their shape better!
Related articles across the web
I am a preschool and primary school teacher and mum to 3 children. I have been involved in education since 1997 and have trained in a variety of educational specialist areas. It is with this expertise that I write articles to help parents and educators provide quality learning experiences for the children in their care.