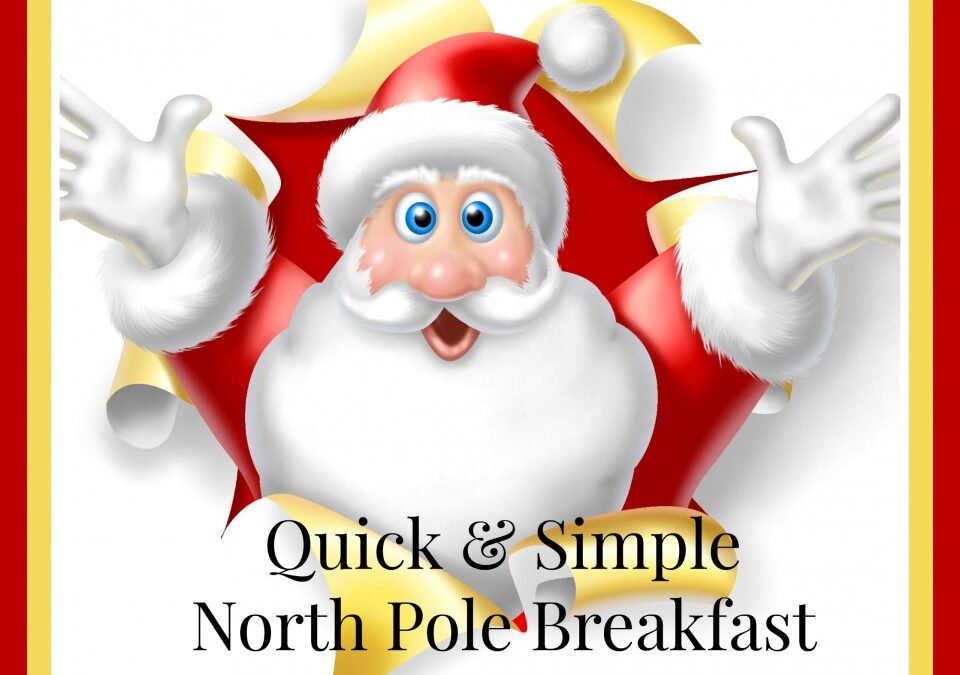 North Pole Breakfast
A wonderful part of the Christmas Elf tradition is to have a North Pole breakfast . This is usually the first of December or the first weekend in December although many choose to have it even earlier if their elf arrives sooner in the year. Our family elf likes to appear during the night the Christmas tree is put up and decorated so the North Pole breakfast is the next day and heralds the start of our annual elf visit.
There seem to be two main colour schemes associated with the NPB (North Pole Breakfast). Either snow inspired colours like blues and whites or traditional reds and greens. Which ever way you go, the breakfast is meant to be a fun and decadent affair. It is a time to forgo the healthier breakfasts and feast on things children usually view as treats
The decor: (depending on the colour scheme you choose)
Christmas tablecloth, place mats and napkins
Special mugs or cups with Christmas theme
Christmas plates and bowls (paper or proper crockery)
Snowflake/trees/Santas/elves confetti to sprinkle
pretty cutlery holders
Favour bags filled with snowman poop, reindeer droppings, elf poop …
What to eat and drink:
Milkshakes (Preferably green or pink) with whipped cream and sprinkles on top!
Snowy or Christmassy themed cupcakes
Pancakes made to look like Christmas figures or stacked to be a reindeer ..
Icing sugar covered doughnuts
Fruits cut in inventive shapes
Chocolate coins
As many sweets as you are comfortable providing 🙂
Vanilla yoghurt with sprinkles
Star shaped cookies
Anything goes really as long as it has festive spin on it…make toast but use cutters to make it into angels, trees or snowmen… Use your imagination. It is meant to be silly and fun and over the top with colour and cute things to enjoy. Think: out of the ordinary with a Christmas touch!
Take a look at our 2015 North Pole Breakfast…
Related articles across the web
I am a preschool and primary school teacher and mum to 3 children. I have been involved in education since 1997 and have trained in a variety of educational specialist areas. It is with this expertise that I write articles to help parents and educators provide quality learning experiences for the children in their care.