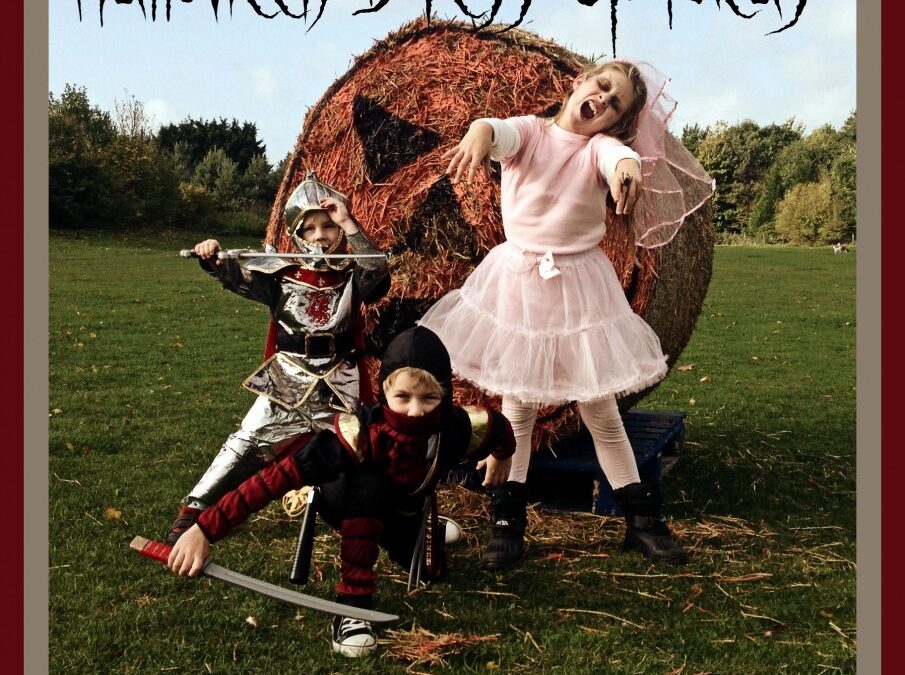 Looking for some inspiration for your children's Halloween costumes? Take a look at our picture gallery. These are my three kid's costumes from the last 8 years. I always go for whatever is quick, easy and the cheapest costumes we can find or create. As you can see my girl likes to be a witch or zombie but my boys change their ideas often. We have black cats, ninja, pirate, princess, zombies, mummies, vampires, Dracula, knight, and witches…and a sneaky picture of me as a green witch 😉
It can be a tricky ( and an ever changing) decision to make. Trust me, my three change their ideas way too many times leading up to Halloween week. Often what they decide to be is movie or book inspired or they just want to be as scary as possible. I think that we've finally settled on 1 devil, 1 vampire and Hermione Granger from Harry Potter. I was secretly hopping my 4 year old would be a Box Troll…but no such luck!
Be creative when looking for outfits. You can find great second hand items in charity shops that can be modified or customised. Last year we bought a black adults lacey tunic from a charity chop, added ripped shreds of white netting and painted my daughter grey and black with a few green bruises and it was perfect as a zombie outfit. We have since taken the netting off and re-used the tunic as a witches dress. Supermarkets also carry a range or cheap- to not so cheap- items at this time of year that can save you time and effort if you are a little rushed.
Have your children chosen their dress up costume yet?
Halloween Costume Gallery
I am a preschool and primary school teacher and mum to 3 children. I have been involved in education since 1997 and have trained in a variety of educational specialist areas. It is with this expertise that I write articles to help parents and educators provide quality learning experiences for the children in their care.