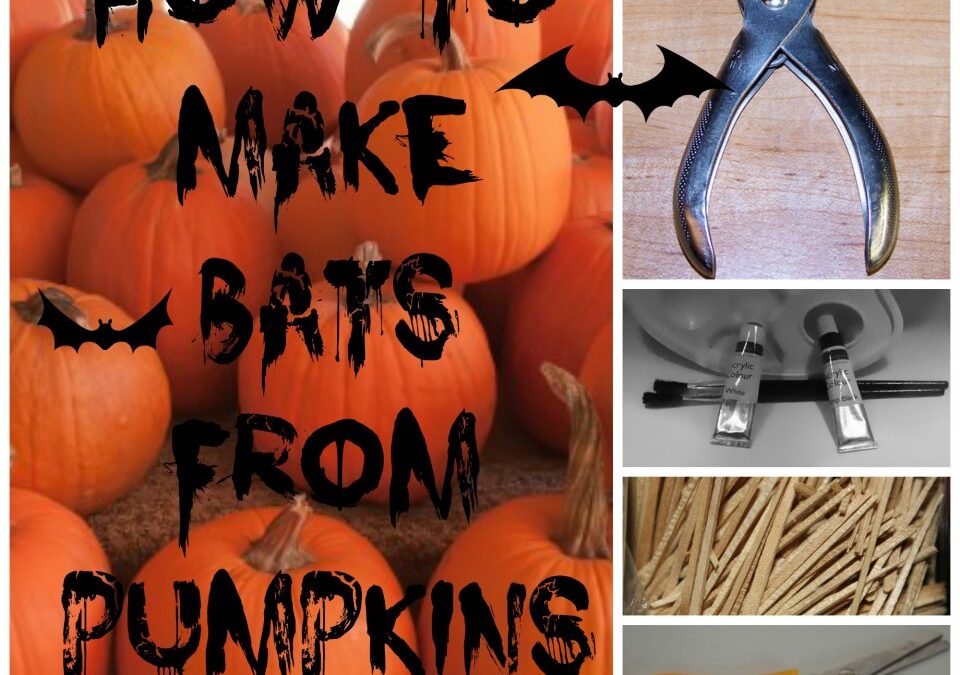 Pumpkin Bats are easy to make. Follow the instructions below for a fun and simple activity. These super cute and scary bats are perfect for a rainy autumn day. Easily made from small pumpkins and craft foam, they will look great on your Halloween display.
What you need:
Black acrylic paint
Ornamental (miniature) pumpkins (even small pattipan pumpkins will do).
Black and white craft foam
Hole punch
Glue dots
Black duct tape
Toothpicks
Wooden skewers
What to do:
Cover your work surface with a wipe able tablecloth or newspaper, then paint the pumpkins black.
Allow them to dry completely. (you might like to do this the day before so there is no waiting around)
For each bat, cut two identical eyes from the white craft foam and use the hole punch to make pupils.
Stick the eyes to the pumpkin with glue dots.
Cut matching pairs of ears and wings from the black craft foam.
Attach the ears by taping a toothpick to the back of each one, leaving about a centimetre of the toothpick exposed, then inserting it into the top of the pumpkin.
Finally, tape a skewer to the back of each wing, leaving a 2 centimetre point exposed, and push it in place.
I am a preschool and primary school teacher and mum to 3 children. I have been involved in education since 1997 and have trained in a variety of educational specialist areas. It is with this expertise that I write articles to help parents and educators provide quality learning experiences for the children in their care.