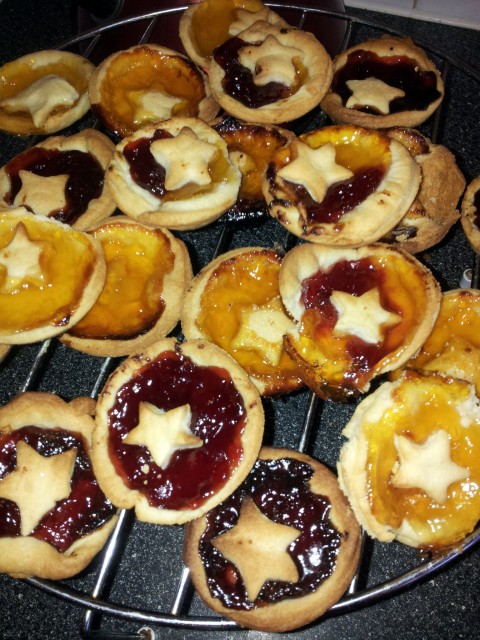 This festive season my children were invited to a Kids Christmas party at their cousins. Ages ranged from 6 month old twins to my almost 9 year old daughter. Ages 2,4 and 6 were covered by the 4 boys between. That's 6 boys and one girl!
Christmas Party Ideas
My cousin arranged the event, I just had to show up and help out. Bonus!
These are some of the lovely Christmas party ideas we enjoyed together.
Jam Tarts: When we arrived our first task was to cut circles and stars out of ready rolled pastry and place them in a tart tray. The children then filled them with strawberry or apricot jam and finally a little pastry star on top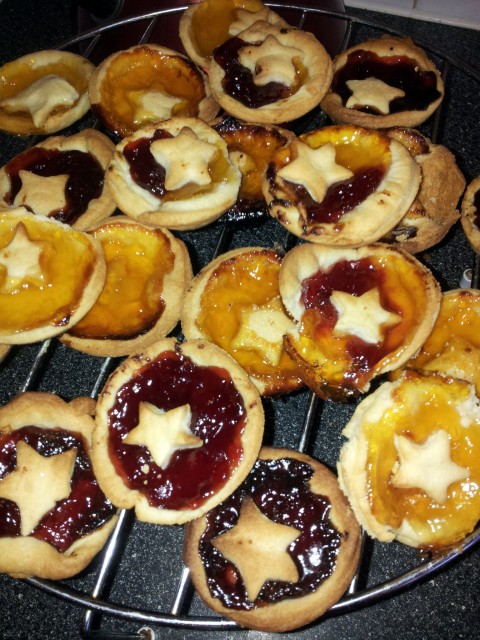 Mince Pies: Next on the list was minced pies. Again the children cut out pastry circles and this time, larger stars. The pastry circles were filled with store-bought fruit mince and the stars placed on top.
While the jam tarts and mince pies were baking the younger members of the group built a Christmas train track with a battery operated train which was decorated in tiny Christmas light string
Gingerbread House: My older two and I constructed the gingerbread house and let it set. The younger ones joined us and everyone had a go sticking the sweets to the outside of the house.
Play dough: After a quick clean up, each child was given their own piece of play dough. They set about making Play dough Christmas models. when they were done, they added a touch of glitter to make their models sparkle.
Dance time: After all that sitting and table top creating, it was time for some movement. Using Christmas music Cd's the children were able to dance, play musical snowman, musical bumps, and even did the conga.
Go Outdoors: While the house was being cleared and arranged for the hot chocolate and movie, we took the children outside and played stuck in the mud, collected Holly and berries for the Christmas table decoration and played with outdoor toys
Hot chocolate and tarts: Soon it was time to have hot chocolate with cream and marshmallows and also to eat some of the tarts and mince pies we had made earlier.
Movie time: When that was devoured, everyone cuddled up on the sofa to watch a movie. Of course the younger ones did not last the entire movie and in the end only the eldest-girl was left watching. But no one minded and soon we all drifted off home.
It was a lovely relaxed and fun filled afternoon and a great way for the cousins to get together. I hope you like our Christmas Party Ideas!
Here are more Christmas Party Ideas for you to try.
Related articles across the web
I am a preschool and primary school teacher and mum to 3 children. I have been involved in education since 1997 and have trained in a variety of educational specialist areas. It is with this expertise that I write articles to help parents and educators provide quality learning experiences for the children in their care.