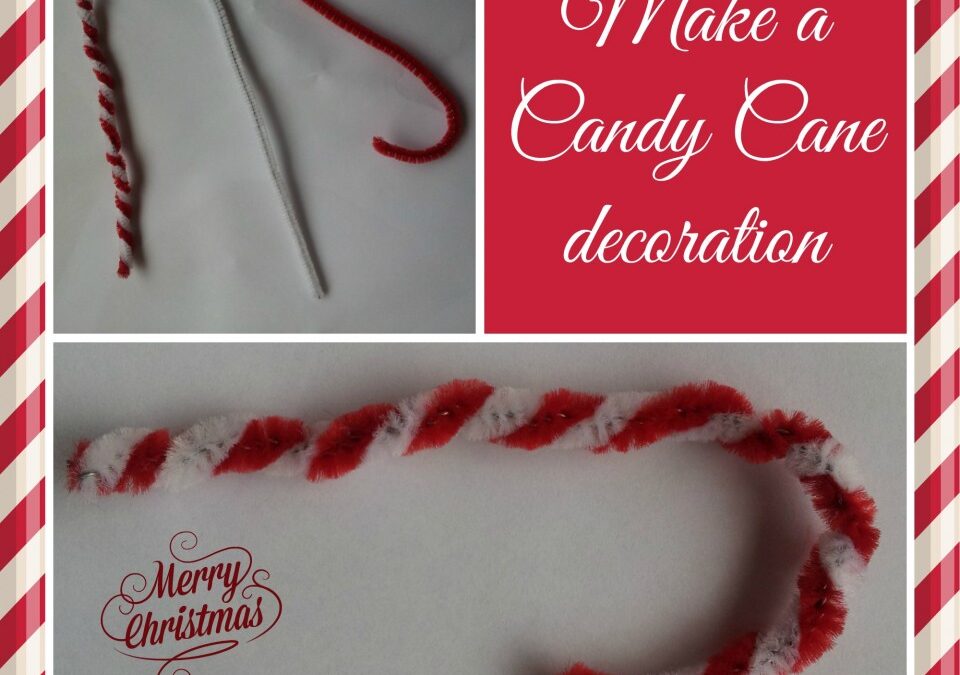 These are really simple but effective candy cane decorations to make. Great for even your youngest child to help out with.
You will need:
Pipe-cleaners in red and white (you can use other colours for a less traditional look)
PVA glue or Glue gun (optional)
Ribbon or thread in matching colours (optional)
What to do:
Cut the pipe-cleaners to the size you want. Around 15cm ( and is also about half of a regular length pipe-cleaner) is good for a tree ornament or to attach to a gift as an embellishment.
Twirl the pipe-cleaners around each other.
Bend the pipe cleaner into a candy cane shape*
If you are using glue, dip the ends of the pipe-cleaner into PVA glue or hot glue from you glue gun to stop them from unraveling
Leave to dry.
You can either hang the candy cane by it's hook or add a ribbon loop for attaching to gifts or your Christmas tree.
* you could also use browns and turn these into shepherds crooks to remind children of the shepherds in the nativity story.
Want to know the reason Candy canes are given out at Christmas? Read here for some fun and interesting facts.
I am a preschool and primary school teacher and mum to 3 children. I have been involved in education since 1997 and have trained in a variety of educational specialist areas. It is with this expertise that I write articles to help parents and educators provide quality learning experiences for the children in their care.