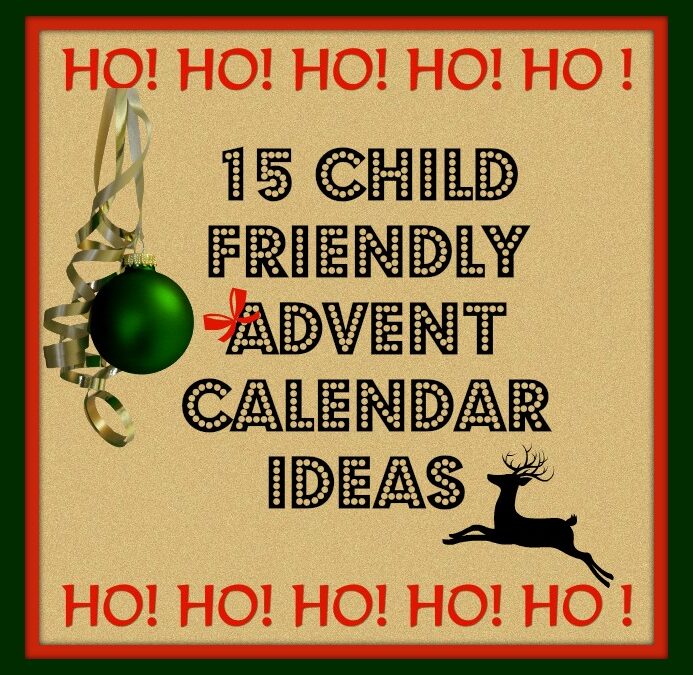 15 child friendly advent calendar ideas
Advent calendars can be any sort of count down you wish. Many people opt for the simple store bought chocolate calendars, but what if your little one has an allergy? Or if you just don't enjoy chocolates?
Here is a round up of advent calendars that don't have chocolate.
Wrap a small Christmas themed book up and number the wrapping paper..one per day
Fill small boxes with sweets or small toys, wrap and open one a day
Hang socks on a washing line, number them and place sweets or toys in each sock. Child opens on per day
Buy a wooden advent calendar (there are loads if you do a web search!) that you can fill the drawers with anything you like-best thing it is reusable!
Make a hamper of toys, DVDs, CDs, books, crafts..have child take one item per day
Do a Santa's beard count down poster.
Burn an advent calendar candle each day
Remove a counter/marble from a jar each day until it is empty.
Do the Christmas Elf tradition and start on the 1 st December…his daily antics and activities can be in place of a calendar.
Stick a sticker on each day of a December calendar printout.
Write a card for each day of advent and place it in a jar. Child pulls out a card each day and does what it says on the card.
Create a December "bucket list" and pick one to do each day
Wrap 24 tree decorations. Open one each day and hang it on your tree.
Write a countdown on a chalkboard…x days to go!
Make a large Tree poster. Have your child stick one decoration (cut out/painted or sticker) onto each number on the tree 'til all are covered.
Enjoy your countdown!
Related articles across the web
I am a preschool and primary school teacher and mum to 3 children. I have been involved in education since 1997 and have trained in a variety of educational specialist areas. It is with this expertise that I write articles to help parents and educators provide quality learning experiences for the children in their care.